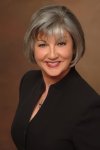 Barbara Meager NMLS #344963
972-679-8912




BARBARA MEAGER


RESIDENTIAL MORTGAGE LOAN OFFICER

HIGHLANDS MORTGAGE -

NMLS#344963


2701 SUNSET RIDGE SUITE 109

RICKWALL, TX 75032

469-680-5109 OFFICE

HIGHLANDS MORTGAGE (NMLS# 134871)

COMPLAINTS REGARDING MORTGAGE BANKERS

SHOULD BE SENT TO THE

TEXAS DEPARTMENT OF SAVINGS AND MORTGAGE LENDING

2601 NORTH LAMAR, SUITE 201, AUSTIN, TEXAS 78705.

A TOLL-FREE CONSUMER HOTLINE IS AVAILABLE AT

1-877-276-5550.

THE DEPARTMENT MAINTAINS A RECOVERY

FUND TO MAKE PAYMENTS OF CERTAIN

ACTUAL OUT OF POCKET DAMAGES

SUSTAINED BY BORROWERS CAUSED

BY ACTS OF LICENSED RESIDENTIAL

MORTGAGE LOAN ORIGINATORS.

A WRITTEN APPLICATION FOR

REIMBURSEMENT FROM THE RECOVERY

FUND MUST BE FILED WITH AND

INVESTIGATED BY THE DEPARTMENT

PRIOR TO THE PAYMENT OF A CLAIM.

FOR MORE INFORMATION ABOUT

THE RECOVERY FUND,

PLEASE CONSULT THE DEPARTMENT'S

WEBSITE AT http://www.sml.texas.gov/ConsumerInformation/tdsml_consumer_complaints.html.